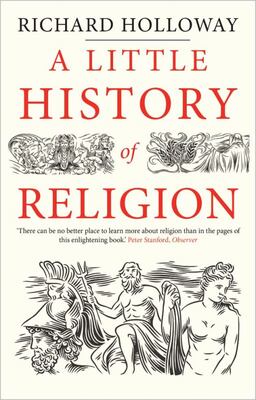 $20.95
AUD
Category: Philosophy and Religion | Series: Little Histories Ser.
In an era of hardening religious attitudes and explosive religious violence, this book offers a welcome antidote. Richard Holloway retells the entire history of religion - from the dawn of religious belief to the 21st century - with deepest respect and a keen commitment to accuracy. Writing for those w ith faith and those without, and especially for young listeners, he encourages curiosity and tolerance, accentuates nuance and mystery and calmly restores a sense of the value of faith. Ranging far beyond the major world religions of Judaism, Islam, Christianity, Buddhism, and Hinduism, Holloway also examines where religious belief comes from, the search for meaning throughout history, today's fascinations with Scientology and creationism, religiously motivated violence, hostilities between religious people and secularists and more. Holloway proves an empathic yet discerning guide to the enduring significance of faith and its power from ancient times to our own. ...Show more
$29.99
AUD
Category: Philosophy and Religion
Publishing in English for the very first time, Japan's beloved coming of age classic on what really matters in life The streets of Tokyo swarm below fifteen year-old Copper as he gazes out into the city of his childhood. Struck by the thought of the infinite people whose lives play out alongside his own , he begins to wonder, how do you live? Considering life's biggest questions for the first time, Copper turns to his dear uncle for heart-warming wisdom. As the old man guides the boy on a journey of philosophical discovery, a timeless tale unfolds, offering a poignant reflection on what it means to be human. ...Show more
$32.99
AUD
Category: Philosophy and Religion
The essential guide for decision-making when ethics are on the edge.   It's not your imagination. We're living in a time of moral decline. Publicly, government leaders are acting against the welfare of their citizens, companies are prioritising profits over our health and our safety, and technology pose s risks to society with little to no repercussions for those responsible. Personally, we struggle with how much to protect our children online, how to make informed consumer choices, and how to handle misconduct at work and at home.   How do we move forward? Ethics are harder to understand than ever before. In The Power of Ethics, Susan Liautaud shows how ethics can be used to create a sea change of positive decisions than can ripple outwards to our families, communities, workplaces and the wider world, offering unprecedented opportunities for good.   Drawing on two decades as an ethics advisor to corporations, academic institutions and non-profit organisations, Liautaud provides clarity, walking you through a straightforward, four-step process for everyday decision-making and explaining the six forces driving virtually every ethical choice we face. Exploring some of today's most challenging dilemmas, Liautaud shows us how to develop a clear point of view, speak with authority and make effective decisions. The Power of Ethics is the essential guide to creating a better world for yourself and others.     ...Show more
$9.99
AUD
Category: Philosophy and Religion | Series: Great Philosophers Ser.
'If you put me to death,' Socrates warned his Athenian judges, 'you will not easily find anyone to take my place.' So indeed it would prove, a single cup of hemlock robbing the western philosophical tradition of its founding father. Yet Socrates' influence was not so easily to be done away with. His wo rds were lovingly recorded by his devoted disciple Plato, and his teachings have survived for twenty-seven centuries. His sense of education as self-discovery and his view of philosophy as preparation for life have been the stuff of western thought at its best. So completely did Socrates embody these values, he was prepared to die in their defence. ...Show more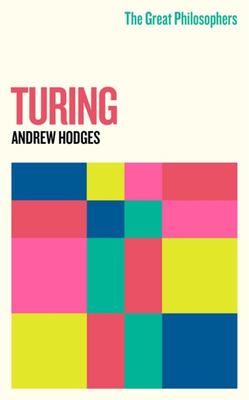 $9.99
AUD
Category: Philosophy and Religion | Series: Great Philosophers Ser.
From WW2 code-breaker to Artificial Intelligence - a fascinating account of the remarkable Alan Turing. Alan Turing's 1936 paper On Computable Numbers was a landmark of twentieth-century thought. It not only provided the principle of the post-war computer, but also gave an entirely new approach to the p hilosophy of the mind. Influenced by his crucial codebreaking work during the war, and by practical pioneering of the first electronic computers, Turing argued that all the operations of the mind could be performed by computers. His thesis is the cornerstone of modern Artificial Intelligence. Andrew Hodges gives a fresh analysis of Turing's work, relating it to his extraordinary life. ...Show more
$22.99
AUD
Category: Philosophy and Religion
'The monk who taught the world mindfulness' Time This is the definitive book on mindfulness from the beloved Zen master and Nobel Peace Prize nominee Thich Nhat Hanh. With his signature clarity and warmth, he shares practical exercises and anecdotes to help us arrive at greater self-understanding and p eacefulness, whether we are beginners or advanced students. Beautifully written, The Miracle of Mindfulness is the essential guide to welcoming presence in your life and truly living in the moment from the father of mindfulness. 'One of the most influential spiritual leaders of our times' Oprah ...Show more
$22.99
AUD
Category: Philosophy and Religion
What do we really need in order to live a happy life? Over two thousand years ago the Greek philosopher Epicurus offered a seemingly simple answer: pleasure. All we really want is pleasure. Today we tend to associate the word 'Epicurean' with the enjoyment of fine food and wine and decadent self-indul gence. But, as philosopher John Sellars shows, these things are a world away from the vision of a pleasant life developed by Epicurus and his followers who were more concerned with mental pleasures and avoiding pain. Their goal, in short, was a life of tranquillity. In this uplifting and elegant book, Sellars walks us through the history of Epicureanism from a private garden on the edge of ancient Athens to the streets of Rome, showing us how it can help us think anew about joy, friendship, nature and being alive in the world. ...Show more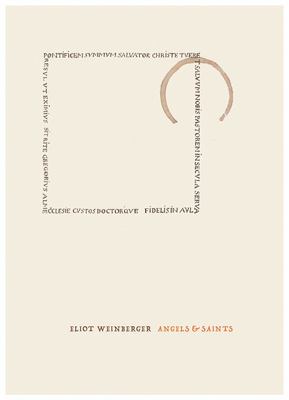 $44.95
AUD
Category: Philosophy and Religion
From a litany of angelic voices, Weinberger's lyrical meditation then turns to the earthly counterparts, the saints, their lives retold in a series of vibrant and playful capsule biographies, followed by a glimpse of the afterlife. Threaded throughout Angels and Saints are the glorious illuminated grid poems by the eighteenth-century Benedictine monk Hrabanus Maurus. These astonishingly complex, proto-"concrete" poems are untangled in a lucid afterword by the medieval scholar and historian Mary Wellesley. ...Show more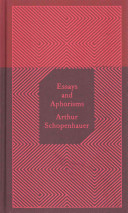 $24.99
AUD
Category: Philosophy and Religion | Series: Penguin Pocket Hardbacks Ser.
One of the greatest philosophers of the nineteenth century, Schopenhauer (1788-1860) believed that human action is determined not by reason but by 'will' - the blind and irrational desire for physical existence. This selection of his writings on religion, ethics, politics, women, suicide, books and many other themes is taken from Schopenhauer's last work, Parerga and Paralipomena, which he published in 1851. These pieces depict humanity as locked in a struggle beyond good and evil, and each individual absolutely free within a Godless world, in which art, morality and self-awareness are our only salvation. This innovative - and pessimistic - view has proved powerfully influential upon philosophy and art, directly affecting the work of Nietzsche, Wittgenstein and Wagner among others. Arthur Schopenhauer was born in Danzig in 1788 where his family, of Dutch origin, owned a respected trading house. Arthur was expected to inherit the business, but hated the work and in 1807, after his father's suicide and the sale of the business, he enrolled in the grammar school at Gotha. He went on to study medicine and science at Gottingen University and in 1810 began to study philosophy. In 1811 he transferred to Berlin to write his doctoral thesis, and began to write The World as Will and Idea, a complete exploration of his philosophy, which was finished in 1818. Although the book failed to sell, his belief in his own views sustained him through twenty-five years of frustrated desire for fame. During his middle life he travelled widely in Europe and in 1844 brought out a much expanded edition of his book, which after his death became one of the most widely read of all philosophical works. His fame was established in 1851 with the publication of Parerga and Paralipomena, a collection of dialogues, essays and aphorisms. He died in 1860. R.J. Hollingdale has translated works by, among others, Schopenhauer, Goethe, T.A. Hoffmann, Lichtenburg and Theodor Fontane, as well as eleven of Nietzsche's books, many for the Penguin Classics. He has published two books on Nietzsche and was Honorary President of the British Nietzsche Society until his death in 2003. ...Show more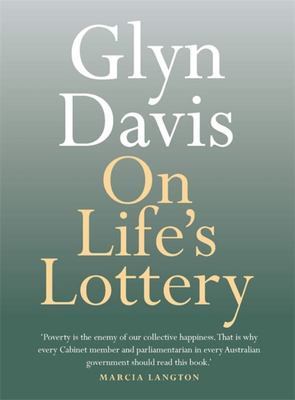 $16.99
AUD
Category: Philosophy and Religion | Series: On Ser.
Birth is a throw of the dice. The consequences last a lifetime.We like to think of Australia as the land of the 'fair go', a land of choice and equal opportunity. But behind the facade of meritocracy lies an uncomfortable truth: much of your life is already decided by the lottery of where you are born a nd who you are born to. Entrenched inter-generational poverty, like the property of the wealthy, can be handed down from parent to child.With one in eight adults and one in six children living below the poverty line in Australia, Glyn Davis asks the question: If life is a game of chance, what responsibility do those who are given a head start have to look after those less fortunate? ...Show more
Human Condition (2nd Edition)
by Hannah Arendt; Margaret Canovan (Introduction by); Danielle Allen (Foreword by)
$36.95
AUD
Category: Philosophy and Religion
The past year has seen a resurgence of interest in the political thinker Hannah Arendt, "the theorist of beginnings," whose work probes the logics underlying unexpected transformations--from totalitarianism to revolution. A work of striking originality, The Human Condition is in many respects more relev ant now than when it first appeared in 1958. In her study of the state of modern humanity, Hannah Arendt considers humankind from the perspective of the actions of which it is capable. The problems Arendt identified then--diminishing human agency and political freedom, the paradox that as human powers increase through technological and humanistic inquiry, we are less equipped to control the consequences of our actions--continue to confront us today. This new edition, published to coincide with the sixtieth anniversary of its original publication, contains Margaret Canovan's 1998 introduction and a new foreword by Danielle Allen. A classic in political and social theory, The Human Condition is a work that has proved both timeless and perpetually timely. ...Show more