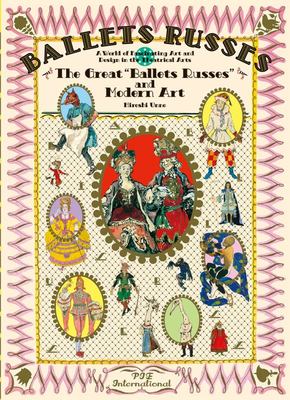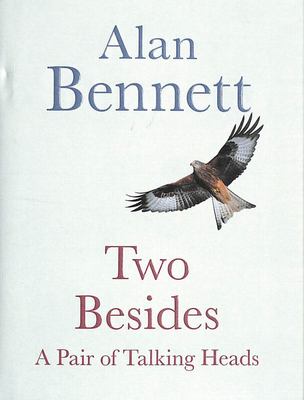 $19.99
AUD
Category: Performing Arts
Two brand new monologues in the Talking Heads series, published here for the first time.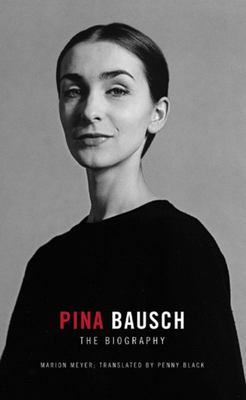 $29.99
AUD
Category: Biography & Memoir
The first-ever biography in English of Pina Bausch: perhaps the most influential performer and choreographer of the 20th century. Mayer has written an accessible, readable account, with a clear journalistic approach that penetrates the mystique and mythology surrounding Pina's life. Bausch was notorious ly shy of discussing her work, yet Mayer's research is underpinned by several quotes from Pina herself, as well as members of her ensemble. As well as illuminating her personal life and her work ethic; it also takes stock of Bausch's legacy and the future for the Company she created. ...Show more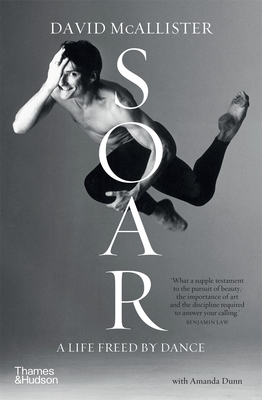 $39.99
AUD
Category: Performing Arts
From the backblocks of Perth to international stardom, this is a story of courage to fight against the odds for your passion and succeed. David McAllister has always belonged onstage. As the middle child in a Catholic family who knew nothing about dance, he watched himself twirl in the reflective glass of the TV and dreamed about becoming the next Rudolf Nureyev. As a little boy taking ballet lessons, he was mercilessly bullied. As a young man joining the ranks of The Australian Ballet, he worried that he would never play the prince because he lacked the height and lean limbs of a classical dancer. Every time he heard 'no', he simply did what he loved - danced.Sure enough, curtains rose for the unlikely prince: he represented Australia on the world stage; he became a principal dancer and performed his dream roles; he fell in love, onstage and off; and he enjoyed a twenty-year tenure as artistic director of The Australian Ballet, transforming it into one of the top flagship dance companies in the world. Fifty years since he stepped into his first ballet class, McAllister reflects on his dance journey, his relationships, embracing his sexuality, and the combination of talent, timing and sheer perseverance that gave rise to his transformative career.Includes 16 pages of colour photos from McAllister's life and career. ...Show more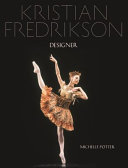 $59.95
AUD
Category: Performing Arts
Multi-discipline designer Kristian Fredrikson was an extraordinary influence in Australian Dance, Opera and Drama. His collaborations with Graeme Murphy saw scenes of unleashed imagination, breathtaking beauty and impeccable craftsmanship, pulsing with human emotion. Memories of Kristian's sets and cost umes for Sheherazade, Daphnis and Chloe, An Evening, The Selfish Giant, After Venice, Late Afternoon of a Faun, King Roger, Beauty and the Beast and later stagings of Poppy, are his legacy to us all. This book examines the life and career of acclaimed designer for the theatre, Kristian Fredrikson (1940-2005). Fredrikson worked across theatrical genres including in theatre, dance, opera, and film and television. Born in Wellington, New Zealand, Fredrikson began his design career working with a small, amateur operetta company in Wellington. He then went on to establish a major, five decade-long career in Australia, returning to New Zealand on occasions to design for opera and ballet. During the 1970s Fredrikson worked extensively with Melbourne Theatre Company where he met the then-emerging Australian choreographer Graeme Murphy. This was to be a turning point in his life and in 1979 he made his first work for Murphy's Sydney Dance Company, a mysterious and exotic Sheherazade. Those years were also when he began an association with the Australian Opera, which included a production of Lucrezia Borgia in which Dame Joan Sutherland sang the lead. In the 1980s, Fredrikson was persuaded to return to New Zealand to design works for Royal New Zealand Ballet. It was the ballet he admired above all and the book examines two New Zealand productions, two Australian ones, and one (his final work) in Houston, Texas. 'I was willing to die for my art,' Fredrikson said. And he did, while the Houston Swan Lake still in preparation. Kristian is a recipient of four Erik Design Awards and won prestigious Green Room Awards for After Venice (Sydney Dance Company - 1985), King Roger (1991), Turandot (1991), The Nutcracker (1992), Salome (1993), Swan Lake (2002) and an AFI award for Undercover. Kristian also received a Penguin Award for The Shiralee (1988). In 1999 Kristian received the Australian Dance Award for Services to Dance. ...Show more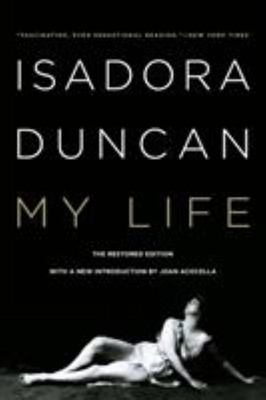 My Life
by Isadora Duncan
$27.95
AUD
Category: Performing Arts
The visionary choreographerand dancer Isadora Duncan (1877 1927) not only revolutionised dance in the twentieth century but blazed a path within the art for other pioneers. While many biographies have explored Duncan's crucial role as one of the founders of modern dance, no other book has proved as crit ical as both a historical record and a vivid evocation of a riveting life as her autobiography. Now, in this redesigned and repackaged edition, this fascinating, even sensational work (New York Times), with its romantic effusions and idealistic sentiment, can be appreciated by a new generation. From her early enchantment with classical music and poetry to her great successes abroad, to her scandalous love affairs and headline-grabbing tragedies, Duncan's My Life still stands alone as a great document, revealing the truth of her life as she understood it, without reticence or apology or compromise (New York Herald Tribune). ...Show more
Wes Anderson Collection
by Matt Zoller Seitz; Eric C. Anderson (Illustrator); Michael Chabon (Introduction by); Max Dalton (Illustrator)
$45.00
AUD
Category: Performing Arts | Series: The\Wes Anderson Collection
This New York Times bestselling overview of Wes Anderson's filmography features previously unpublished behind-the-scenes photos, artwork, and ephemera, with an introduction by Michael Chabon. Writer/director Wes Anderson guides movie/television critic Matt Zoller Seitz through Anderson's life and career in a hardcover book-length conversation, woven together with original illustrations and production images from Bottle Rocket, Rushmore, The Royal Tenenbaums, The Life Aquatic with Steve Zissou, The Darjeeling Limited, Fantastic Mr. Fox, and Moonrise Kingdom. The result is a meticulously designed book that captures and reflects the spirit of Wes Anderson's movies: melancholy, playful, wise, and wonderfully unique. Also available from Matt Zoller Seitz: The Oliver Stone Experience, The Wes Anderson Collection: Bad Dads, The Wes Anderson Collection: The Grand Budapest Hotel, and Mad Men Carousel. ...Show more
$24.99
AUD
Category: Performing Arts | Series: Faber Drama Ser.
Subtitled "A tragicomedy in two Acts", and famously described by the Irish critic Vivien Mercier as a play in which 'nothing happens, twice', "En attendant Godot" was first performed at the Theatre de Babylone in Paris in 1953. It was translated into English by Samuel Beckett, and "Waiting for Godot" op ened at the Arts Theatre in London in 1955. 'Go and see "Waiting for Godot". At the worst you will discover a curiosity, a four-leaved clover, a black tulip; at the best something that will securely lodge in a corner of your mind for as long as you live' - Harold Hobson, 7 August 1955. 'I told him that if by Godot I had meant God I would have said God, and not Godot. This seemed to disappoint him greatly' - Samuel Beckett, 1955. ...Show more
Items per page:
1 - 8 of 8