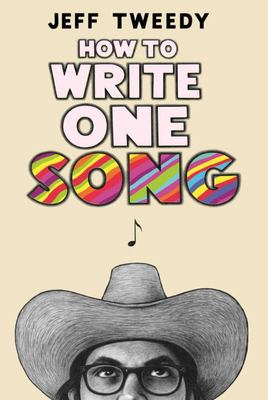 $27.99
AUD
Category: Music
One of the century's most feted singer-songwriters, Wilco's Jeff Tweedy, digs deep into his own creative process to share his unique perspective about song-writing and offers a warm, accessible guide to writing your first song.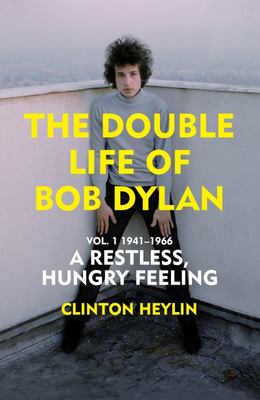 $65.00
AUD
Category: Music
In 2016 it was announced that Bob Dylan had sold his personal archive to the George Kaiser Foundation in Tulsa, Oklahoma, reportedly for $22 million (and $64 million in tax relief). As the boxes started to arrive, the Foundation asked Clinton Heylin - author of the acclaimed Dylan behind the Shades (199 1; rev. 2011) and 'perhaps the world's authority on all things Dylan' (Rolling Stone) - to assess the material that they had been given. What he found in Tulsa - as well as what he gleaned from other papers he had recently been given access to by Sony and the Dylan office - so changed his understanding of the artist, in particular of his creative process, that he became convinced that his biography needed to be completely rewritten. It turns out that most of what we thought we knew is wrong - and in particular, that Dylan is the notoriously unreliable narrator of his own story. With fresh and revealing information on every page, the first volume, A Restless Hungry Feeling, tells the story of Dylan's meteoric rise to fame- his arrival in New York in early 1961, where he is embraced by the folk scene; his elevation to spokesman of a generation whose protest songs deliver the soundtrack for the burgeoning Civil Rights movement; his alleged betrayal when he 'goes electric' at Newport in 1965; his subsequent controversial world tour with a rock 'n' roll band; and the recording of his three undisputed masterpieces- Bringing it All Back Home, Highway 61 Revisited and Blonde on Blonde. Dylan is at the peak of his fame when in July 1966 he reportedly crushes his motorbike in Woodstock, upstate New York, and disappears from public view. When he re-emerges, he looks different, his voice sounds different, his songs are different; he would not tour again until 1974. There is unlikely to be any more 'autobiography' after Chronicles, and Dylan is never going to authorise an official biography; Clinton's meticulously researched, all-encompassing and consistently revelatory account is the closest we will ever get to a definitive life. ...Show more
$29.99
AUD
Category: Music
An exploration of female friendship and women in music, from the iconic singer-songwriter and bestselling author of Another Planet and Bedsit Disco Queen. In 1983, backstage at the Lyceum in London, Tracey Thorn and Lindy Morrison first met. Tracey's music career was just beginning, while Lindy, drumme r for The Go-Betweens, was ten years her senior. They became confidantes, comrades and best friends, a relationship cemented by gossip and feminism, books and gigs and rock 'n' roll love affairs.Morrison - a headstrong heroine blazing her way through a male-dominated industry - came to be a kind of mentor to Thorn. They shared the joy and the struggle of being women in a band, trying to outwit and face down a chauvinist music media.In My Rock 'n' Roll Friend Thorn takes stock of thirty-seven years of friendship, teasing out the details of connection and affection between two women who seem to be either complete opposites or mirror images of each other. This important book asks what people see, who does the looking, and ultimately who writes women out of - and back into - history.   ...Show more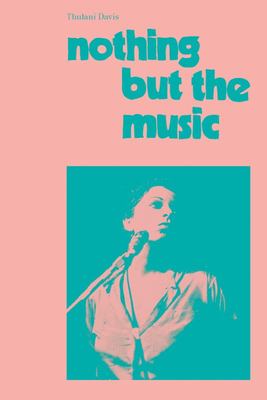 $39.99
AUD
Category: Music
Thulani Davis' synesthetic documentary poems breathe impressionistic life into the sonic-social history of East Coast avant-garde jazz, soul and punk. Written between 1974 and 1985, these are Davis' most anthologized works. Featured musicians and dancers include Cecil Taylor, the Art Ensemble of Chicago , Bad Brains, Henry Threadgill, Thelonious Monk, the Revolutionary Ensemble, the Commodores, Ishmael Houston-Jones and many more, in performances at historic venues such as the Five Spot, the Village Vanguard and the Apollo. Nothing but the Music is further proof of Davis' place as a crucial figure, alongside poets Jayne Cortez, Sonia Sanchez and Ntozake Shange, in the cultural landscape surrounding the Black Arts Movement. Thulani Davis (born 1949) is the author of the novels 1959 and Maker of Saints, several works of poetry and the forthcoming book The Emancipation Circuit: Black Activism Forging a Culture of Freedom (Duke University Press). She is currently an assistant professor in the Department of Afro-American Studies at the University of Wisconsin. ...Show more
$24.99
AUD
Category: Music
SHORTLISTED FOR THE BAILLIE GIFFORD PRIZE 2020 A Spectator Book of the Year From the award-winning author of Ma'am Darling: 99 Glimpses of Princess Margaret comes a fascinating, hilarious, kaleidoscopic biography of the Fab Four. John Updike compared them to 'the sun coming out on an Easter morning'. Bob Dylan introduced them to drugs. The Duchess of Windsor adored them. Noel Coward despised them. JRR Tolkien snubbed them. The Rolling Stones copied them. Loenard Bernstein admired them. Muhammad Ali called them 'little sissies'. Successive Prime Ministers sucked up to them. No one has remained unaffected by the music of The Beatles. As Queen Elizabeth II observed on her golden wedding anniversary, 'Think what we would have missed if we had never heard The Beatles.' One Two Three Four traces the chance fusion of the four key elements that made up The Beatles: fire (John), water (Paul), air (George) and earth (Ringo). It also tells the bizarre and often unfortunate tales of the disparate and colourful people within their orbit, among them Fred Lennon, Yoko Ono, the Maharishi, Aunt Mimi, Helen Shapiro, the con artist Magic Alex, Phil Spector, their psychedelic dentist John Riley and their failed nemesis, Det Sgt Norman Pilcher. From the bestselling author of Ma'am Darling comes a kaleidoscopic mixture of history, etymology, diaries, autobiography, fan letters, essays, parallel lives, party lists, charts, interviews, announcements and stories. One Two Three Four joyfully echoes the frenetic hurly-burly of an era. ...Show more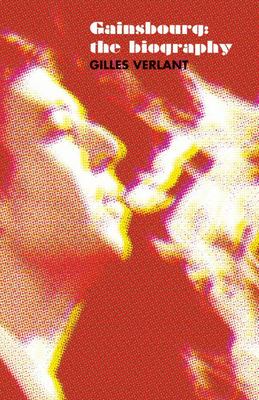 $52.95
AUD
Category: Music
When Serge Gainsbourg died in 1991, France went into mourning: Francois Mitterand himself proclaimed him "our Baudelaire, our Apollinaire." Gainsbourg redefined French pop, from his beginnings as cynical chansonnier and mambo-influenced jazz artist to the ironic "ye-ye" beat and lush orchestration of hi s 1960s work to his launching of French reggae in the 1970s to the electric funk and disco of his last albums. But mourned as much as his music was Gainsbourg the man: the self-proclaimed ugly lover of such beauties as Brigitte Bardot and Jane Birkin, the iconic provocateur whose heavy-breathing "Je t'aime moi non plus" was banned from airwaves throughout Europe and whose reggae version of the "Marseillais" earned him death threats from the right, and the dirty-old-boy wordsmith who could slip double-entendres about oral sex into the lyrics of a teenybopper ditty and make a crude sexual proposition to Whitney Houston on live television. Gilles Verlant's biography of Gainsbourg is the best and most authoritative in any language. Drawing from numerous interviews and their own friendship, Verlant provides a fascinating look at the inner workings of 1950s-1990s French pop culture and the conflicted and driven songwriter, actor, director and author that emerged from it: the young boy wearing a yellow star during the German Occupation; the young art student trying to woo Tolstoy's granddaughter; the musical collaborator of Petula Clark, Juliette Greco and Sly and Robbie; the seasoned composer of the "Lolita" of pop albums, "Histoire de Melody Nelson"; the cultural icon who transformed scandal and song into a new form of delirium. ...Show more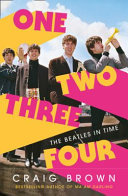 $32.99
AUD
Category: Music
From the award-winning author of Ma'am Darling: 99 Glimpses of Princess Margaret comes a fascinating, hilarious, kaleidoscopic biography of the Fab Four.On April 10th 2020, it will be exactly 50 years since Paul McCartney announced the break-up of the Beatles. At that point, we will be at the same dista nce in time from 1970 as 1970 was from 1920, the year Al Jolson's 'Swanee' was the bestselling record and Gustav Holst composed The Planets.The Beatles continue to occupy a position unique in popular culture. They have entered people's minds in a way that did not occur before, and has not occurred since. Their influence extended way beyond the realm of music to fashion, politics, class, religion and ethics. Countless books have doggedly catalogued the minutiae of The Beatles. If you want to know the make of George Harrison's first car you will always be able to find the answer (a second hand, two-door, blue Ford Anglia 105E Deluxe, purchased from Brian Epstein's friend Terry Doran, who worked at a dealership in Warrington). Before she met John Lennon, who was the only Beatle Yoko Ono could name, and why? Ringo. Because 'ringo' means 'apple' in Japanese. All very interesting, but there is, as yet, no book about The Beatles that combines the intriguing minutiae of their day-to-day lives with broader questions about their effect – complicated and fascinating – on the world around them, their contemporaries, and generations to come.Until now. Craig Brown's One Two Three Four: The Beatles in Time is a unique, kaleidoscopic examination of The Beatles phenomenon – part biography, part anthropology, part memoir, by turns humorous and serious, elegiac and speculative. It follows the unique "exploded biography" form of his internationally bestselling, Ma'am Darling: 99 Glimpses of Princess Margaret.   ...Show more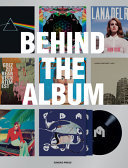 $89.99
AUD
Category: Music
While the golden age of records may never be recreated, the importance of album art has never diminished. Capturing a musician's talent visually is an essential part of their branding success.   Behind the Album features 18 designers and their process for creating covers, posters, lyric books, and all t he packaging essentials for top musicians. Each designer discusses their sources of inspiration, their interaction with the musicians and producers, and how their own love of music influenced their art. ...Show more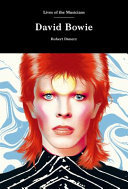 $24.99
AUD
Category: Music | Series: Lives of the Musicians Ser.
A relentless innovator, scoring chart hits while simultaneously incorporating radical and ground-breaking elements into his work. As with all great pop stars, Bowie's image changed with almost every new album release. This appetite for reinvention, both musically and visually, saw him dubbed the 'chamel eon of pop'. But Bowie's influence extended well beyond his discography and make-up drawer. His androgynous qualities and public statements on his sexuality proved liberating for those who were uncertain about their own. Lives of the Musicians: David Bowie covers the years he spent struggling to find the right artistic outlet to the dramatic breakthrough in 1972 with Ziggy Stardust - and afterwards, the excessive lifestyle that nearly cost him his sanity. It continues with his artistic rebirth in Berlin during the late Seventies, the mainstream success he achieved with Let's Dance in 1983 and the artistic price that he paid for it. ...Show more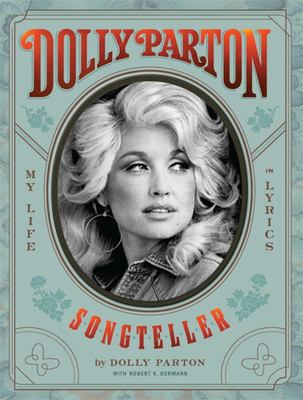 $65.00
AUD
Category: Music
Dolly Parton, Songteller: My Life in Lyrics is a landmark celebration of the remarkable life and career of a country music and pop culture legend. As told by Dolly Parton in her own inimitable words, explore the songs that have defined her journey. Illustrated throughout with previously unpublished imag es from Dolly Parton's personal and business archives. Mining over 60 years of songwriting, Dolly Parton highlights 150 of her songs and brings readers behind the lyrics. Packed with never-before-seen photographs and classic memorabilia - Explores personal stories, candid insights, and myriad memories behind the songs Dolly Parton, Songteller: My Life in Lyrics reveals the stories and memories that have made Dolly a beloved icon across generations, genders, and social and international boundaries.   ...Show more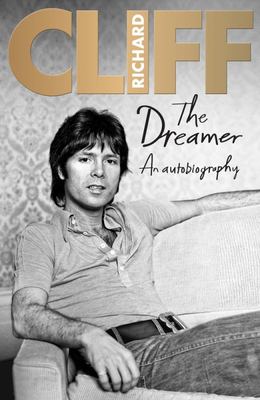 $35.00
AUD
Category: Music | Reading Level: near fine
Published to coincide with his 80th birthday, a tour and another new album, national treasure Sir Cliff Richard has emerged stronger than ever after devastating false accusations threatened to ruin his life. As he celebrates 60 years in music, he tells his incredible story in his first, full autobiograp hy. A living history of pop.'Before Cliff Richard and The Shadows there was nothing worth listening to in British music.' John LennonCelebrating sixty years in music, with a hit in every decade since the 1950s, Sir Cliff Richard surely has a story to tell: coming of age in 1950s London, playing at the 2is Cafe where it all began, and now approaching is 80th birthday with record sales of 250m and counting.Cliff Richard was a pioneer - an original, with a new sound style, exploding out of London's post-war skiffle scene. His debut single 'Move It' is widely credited as the record that kick started British rock 'n' roll. Pre-Beatles, Cliff was the teen idol. His story takes us in front of screaming fans across the UK and beyond, onto TV's first pop show Oh Boy!, then through 40 years of Top of the Pops, first with the Kinks and latterly the likes of McFly. He's seen era-defining pop groups and iconic TV shows come and go. He's still making new music, and this summer he's playing to sell-out arenas.His recent struggles have only intensified the devotion of his fans, and spurred him on to a new phase of creativity. He feels the time is right to tell his own story and cement his legacy in the history of pop culture. ...Show more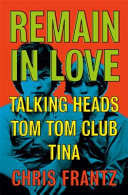 $32.99
AUD
Category: Music
Two iconic bands. An unforgettable life. One of the most dynamic groups of the '70s and '80s, Talking Heads, founded by drummer Chris Frantz, his girlfriend Tina Weymouth, and lead singer David Byrne, burst onto the music scene, playing at CBGBs, touring Europe with the Ramones, and creating hits like "Psycho Killer" and "Burning Down the House" that captured the post-baby boom generation's intense, affectless style. In Remain in Love, Frantz writes about the beginnings of Talking Heads--their days as art students in Providence, moving to the sparse Chrystie Street loft Frantz, Weymouth, and Byrne shared where the music that defined an era was written. With never-before-seen photos and immersive vivid detail, Frantz describes life on tour, down to the meals eaten and the clothes worn--and reveals the mechanics of a long and complicated working relationship with a mercurial frontman. At the heart of Remain in Love is Frantz's love for Weymouth: their once-in-a-lifetime connection as lovers, musicians, and bandmates, and how their creativity surged with the creation of their own band Tom Tom Club, bringing a fresh Afro-Caribbean beat to hits like "Genius of Love." Studded with memorable places and names from the era -- Grace Jones, Andy Warhol, Stephen Sprouse, Lou Reed, Brian Eno, and Debbie Harry among them -- Remain in Love is a frank and open memoir of an emblematic life in music and in love. ...Show more