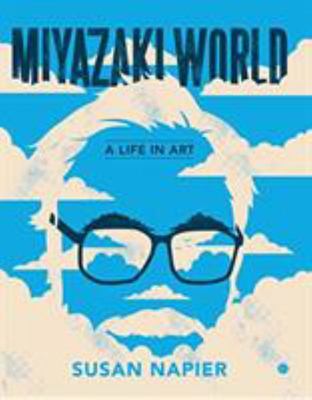 $30.95
AUD
Category: Film and Television
The story of filmmaker Hayao Miyazaki's life and work, including his significant impact on Japan and the world A thirtieth century toxic jungle, a bathhouse for tired gods, a red haired fish girl, and a furry woodland spirit--what do these have in common? They all spring from the mind of Hayao Miyazaki , one of the greatest living animators, known worldwide for films such as My Neighbor Totoro, Princess Mononoke, Spirited Away, Howl's Moving Castle, and The Wind Rises.   Japanese culture and animation scholar Susan Napier explores the life and art of this extraordinary Japanese filmmaker to provide a definitive account of his oeuvre. Napier insightfully illuminates the multiple themes crisscrossing his work, from empowered women to environmental nightmares to utopian dreams, creating an unforgettable portrait of a man whose art challenged Hollywood dominance and ushered in a new chapter of global popular culture.   ...Show more
$39.99
AUD
Category: Film and Television
The complete screenplays of the acclaimed Emmy-nominated drama based on Sally Rooney's bestselling novel. 'You know, I did used to think that I could read your mind at times.' 'In bed you mean.' 'Yeah. And afterwards but I dunno maybe that's normal.' 'It's not.' Connell and Marianne grow up in the same small town in the west of Ireland, but the similarities end there. In school, Connell is popular. Marianne is a loner. But when the two strike up a conversation, something life-changing begins. With an introduction by director Lenny Abrahamson and featuring iconic images from the show, Normal People: The Scripts contains the complete screenplays of the acclaimed Emmy-nominated television drama based on Sally Rooney's bestselling novel. OVER ONE MILLION COPIES SOLD! WINNER OF THE COSTA NOVEL AWARD 2018 WINNER OF THE AN POST IRISH BOOK AWARDS NOVEL OF THE YEAR WINNER OF NOVEL OF THE YEAR AND BOOK OF THE YEAR AT THE BRITISH BOOK AWARDS WINNER OF THE SPECSAVERS NATIONAL BOOK AWARDS INTERNATIONAL AUTHOR OF THE YEAR LONGLISTED FOR THE MAN BOOKER PRIZE 2018 LONGLISTED FOR THE WOMEN'S PRIZE FOR FICTION 2019 ...Show more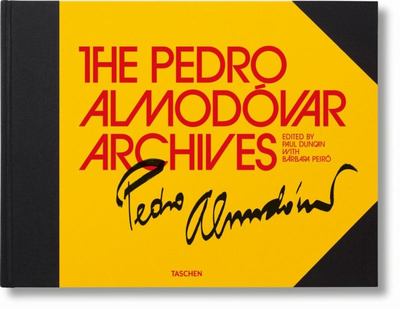 $129.99
AUD
Category: Film and Television
The Man from La Mancha: An in-depth exploration of Almod#65533;var's complete oeuvre   Un film de Almod#65533;var: whether appearing in his stylish opening credits or on the suggestive poster that invariably accompanies each of his films, this announcement triggers a range of expectations. Sexy an d subversive, colorful and controversial, passionate and provocative, Pedro Almod#65533;var's world is unlike any other director's. Thanks to his remarkably cohesive and consistent oeuvre, the Manchegan maverick has become a reliable brand, his name a byword for the visual opulence, experimentation and eroticism of post-Franco Spanish cinema. Almod#65533;var found fame with self-penned, gender-bending plots depicting the often comic misfortunes of junkies, nuns, housewives, whores, transvestites and transsexuals. Praised by critics, championed by fellow film-makers, adored by actors and adorned with international awards, he is the most successful Spanish film-maker since Luis Bu#65533;uel, with films such as Women on the Verge of a Nervous Breakdown, All About My Mother, Talk to Her, and Volver. A self-taught auteur, Almod#65533;var draws on influences as diverse as Douglas Sirk, Frank Tashlin, Andy Warhol and John Waters. His feature films borrow liberally from, and frequently invert, traditional genres of classic American cinema--including film noir, melodrama and screwball comedy. Yet they remain unmistakably Iberian, rooted predominantly in the director's beloved Madrid, exploring Spanish myths and modernity to the rhythms of bolero-laden soundtracks. Most recently, the enfant terrible of the 1980s arthouse scene has matured into the Academy Award-winning director of All About My Mother, a film universally acknowledged for its emotional resonance, sophistication and craftsmanship. Almod#65533;var's distinctive, once marginalized world has finally entered the mainstream. For this unprecedented monograph, Pedro Almod#65533;var has given TASCHEN complete access to his archives, including never-before-published images, such as personal photos he took during filming. In addition to writing captions for the photos, Almod#65533;var invited prominent Spanish authors to write introductions to each of his films, and selected many of his own texts to accompany this visual odyssey through his complete works. Over 600 images, including many previously unpublished. Includes images from his new film, The Skin I Live In (2011), which will be released worldwide at the same time as the book. Book includes a film strip from Volver (2006), taken from Almod#65533;var's archive. ...Show more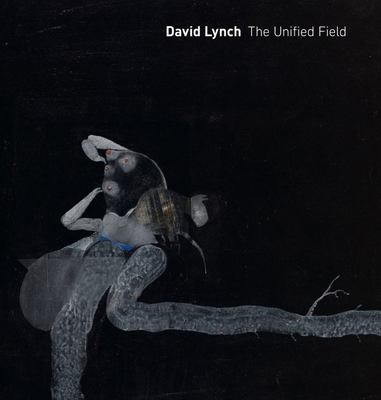 $65.95
AUD
Category: Film and Television
David Lynch is internationally renowned as a filmmaker, but it is less known that he began his creative life as a visual artist and has maintained a devoted studio practice, developing an extensive body of painting, prints, photography, and drawing. Featuring work from all periods of Lynch's career, thi s book documents Lynch's first major museum exhibition in the United States, bringing together works held in American and European collections and from the artist's studio. Much like his movies, many of Lynch's artworks revolve around suggestions of violence, dark humor, and mystery, conveying an air of the uncanny. This is often conveyed through the addition of text, wildly distorted forms, and disturbances in the paint fields that surround or envelop his figures. While a few relate to his film projects, most are independent works of art that reveal a parallel trajectory. Organized in close collaboration with the artist, David Lynch: The Unified Field brings together ninety-five paintings, drawings, and prints from 1965 to the present, often unified by the recurring motif of the home as a site of violence, memories, and passion. Other works explore the odd, tender, and mincing aspects of relationships. Highlighting many works that have rarely been seen in public, including early work from his critical years in Philadelphia (1965 70), this catalog offers a substantial response to dealer Leo Castelli's comment when he enthusiastically viewed Lynch's work in 1987, I would like to know how he got to this point; he cannot be born out of the head of Zeus." Published in association with the Pennsylvania Academy of the Fine Arts. ...Show more
Room to Dream
by David Lynch; Kristine McKenna
$34.99
AUD
Category: Film and Television | Reading Level: near fine
The extraordinary, highly anticipated memoir from visionary filmmaker David Lynch. In this memoir, David Lynch, co-creator of Twin Peaksand writer and director of groundbreaking films like Eraserhead, The Elephant Man, Blue Velvetand Mulholland Drive, opens up about a lifetime of extraordinary creativit y, the friendships he has made along the way and the struggles he has faced--sometimes successful, sometimes not--to bring his projects to fruition. Part memoir, part biography, Room to Dreaminterweaves Lynch's own reflections on his life with the story of those times, as told by Kristine McKenna, drawing from extensive and explosive interviews with ninety of Lynch's friends, family members, actors, agents, musicians and collaborators. Lynch responds to each recollection and reveals the inner story of the life behind the art. David Lynchadvanced to the front ranks of international cinema in 1977 with the release of his first film, the startlingly original Eraserhead. Since then, Lynch has been nominated for three Best Director Academy Awards, for The Elephant Man, Blue Velvetand Mulholland Drive; awarded the Palme d'Or, for Wild at Heart; and established himself as an artist of tremendous range and wit. In 1990, Twin Peaksmania swept the world when his groundbreaking television series premiered. A new season of Twin Peaksaired in 2017 to widespread acclaim. Kristine McKennais a widely published critic and journalist who wrote for the Los Angeles Timesfrom 1977 to 1998. Her profiles and criticism have appeared in Artforum, the New York Times, Artnews, Vanity Fair, the Washington Postand Rolling Stone. 'Offers countless new stories, even for Lynch fanatics...All is told with Lynch's considerable charm.' Australian Financial Review '...the blending of biography and memoir into a kind of biographical duet turns the whole project on its head, makes it different, stranger, more alive...Exactly what Lynch always does in his art.' LA Times '[A] cubist portrait of the artist, body and mind on separate tracks...Room to Dreamoffers countless new stories, even for Lynch fanatics.' Washington Post 'What makes this book endearing is its chatty, calm...anti-Hollywood attitude...and matter-of-fact defiance of reality.' San Francisco Chronicle 'The book doesn't give us one focused view of Lynch, but a double vision, as though two similar but not quite exact portraits of the man have been projected onto one another...There is value, joy, and beauty in staying with Lynch and his cohorts for these 500-plus pages.' Los Angeles Times 'Intimate and honest...McKenna's interviewees unfailingly describe Lynch's charisma and warmth, and his methodical but instinctive dedication to craft.' NPR 'Insightful, well-researched...The book abounds in great stories and terrific movie trivia that will sate Lynch fans for years to come.' Kirkus Reviews 'If you expected a David Lynch biography to be just like any other biography, you've never seen a David Lynch movie...Fascinating.' New York Times 'David Lynch's memoir illuminates the origins of his art...the humour and eccentricity of Mr Lynch's own reminiscences and observations are the book's main pleasure.' Economist 'Lynch is the master of the perverse, the unsettling and the plain bonkers.' Sunday Times 'A fascinating look into an endlessly imaginative and alarming man.' Otago Daily Times '[A] memorable portrait of one of cinema's great auteurs...It provides a remarkable insight into Lynch's intense commitment to the "art life".' Guardian ...Show more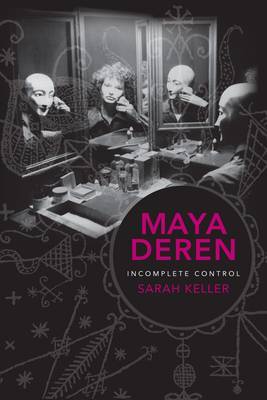 $52.95
AUD
Category: Film and Television | Series: Film and Culture Series
Maya Deren (1917--1961) was a Russian-born American filmmaker, theorist, poet, and photographer working at the forefront of the American avant-garde in the 1940s and 1950s. Influenced by Jean Cocteau and Marcel Duchamp, she is best known for her seminal film Meshes of the Afternoon (1943), a dream-like experiment with time and symbol, looped narrative and provocative imagery, setting the stage for the twentieth-century's groundbreaking aesthetic movements and films. Maya Deren assesses both the filmmaker's completed work and her numerous unfinished projects, arguing Deren's overarching aesthetic is founded on principles of incompletion, contingency, and openness. Combining the contrasting approaches of documentary, experimental, and creative film, Deren created a wholly original experience for film audiences that disrupted the subjectivity of cinema, its standards of continuity, and its dubious facility with promoting categories of realism. This critical retrospective reflects on the development of Deren's career and the productive tensions she initiated that continue to energize film. ...Show more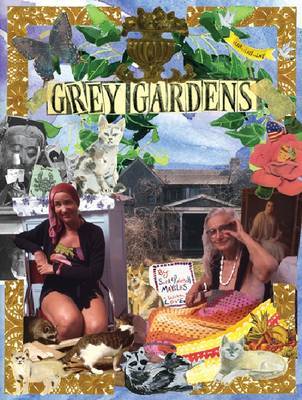 $49.95
AUD
Category: Film and Television
Edited by Sara Maysles, Rebekah Maysles. Introduction by Albert Maysles. Illustrations by Rebekah Maysles, Dan Murphy.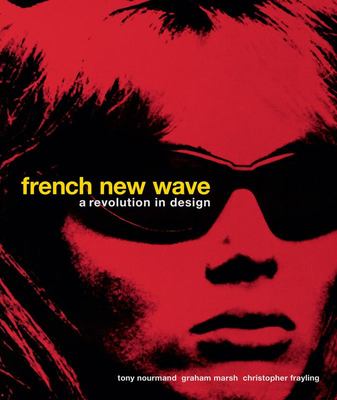 $125.00
AUD
Category: Film and Television
"This book is a compendium of new wave posters. It is organized around the designers (at last ). It emphasizes the key contribution of Eastern Europe as well as Western Europe, and beyond ... a very timely volume." -Christopher Frayling, from the introductionThe French New Wave of the 1950s and 1960s is one of the most important movements in the history of film. Its fresh energy and vision changed the cinematic landscape, and its style has had a seminal impact on pop culture. The poster artists tasked with selling these Nouvelle Vague films to the masses--in France and internationally--helped to create this style, and in so doing found themselves at the forefront of a revolution in art, graphic design and photography. French New Wave: A Revolution in Design celebrates explosive and groundbreaking poster art that accompanied French New Wave films like The 400 Blows (1959), Jules and Jim (1962) and The Umbrellas of Cherbourg (1964). Featuring posters from over 20 countries, the imagery is accompanied by biographies of more than 100 artists, photographers and designers involved--the first time many of those responsible for promoting and portraying this movement have been properly recognized. This publication spotlights the poster designers who defined the look of the French New Wave. Artists presented in this volume include Jean-Michel Folon, Boris Grinsson, Waldemar Swierzy, Christian Broutin, Tomasz Ruminski, Hans Hillman, Georges Allard, Ren Ferracci, Bruno Rehak, Zdenek Ziegler, Miroslav Vystrcil, Peter Strausfeld, Maciej Hibner, Andrzej Krajewski, Maciej Zbikowski, Josef Vylet'al, Sandro Simeoni, Averardo Ciriello, Marcello Colizzi and many more. ...Show more
$39.99
AUD
Category: Film and Television
Learn movie-making techniques through the movies you know and love with This Is How You Make a Movie Using key scenes from some of the best-loved movies of all time, Tim Grierson explores everything from cinematography to the secrets of talking to camera. Deep focus is explored through Citizen Kane, for ced perspective through Elf, and slow motion through Reservoir Dogs. Examples from blockbusters (Wonder Woman) to Oscar-winners (Rocky), silent-era gems (Intolerance) to recent art-house treasures (American Honey), give readers a glimpse of cinema's breadth and potential. A fascinating read for movie buffs who want to understand what goes on behind the camera, and above all an essential read for students and beginners in the industry. With sections on acting, directing, lighting and camera, writing and editing, this book includes all the technical help you need to get your movie career off the ground. Including these directors, and more: Steven SpielbergMartin ScorseseMike LeighSofia CoppolaSpike LeeBarry JenkinsFrancis Ford CoppolaSteve McQueenTim MillerStanley KubrickAlfred HitchcockBarry JenkinsCharlie ChaplinRoman PolanskiAndrea ArnoldTim BurtonKenneth Branagh Including these movies, and more: AtonementIf Beale Street Could TalkFerris Bueller's Day OffDeadpoolThe GodfatherWe Need to Talk About KevinStar WarsReservoir DogsThe ShiningBirdmanPsychoGoodfellasCasino RoyaleInceptionFree SoloKing KongGone with the WindReservoir DogsRockyApocalypse NowMoonlight ...Show more
$39.99
AUD
Category: Film and Television
A Chronology of Film presents a fresh perspective on the medium by tracing the complex links between technical innovations, social changes, and artistic interventions in the order that they occurred. Organized around a central timeline that charts the development of film from the earliest moving images to present-day blockbusters, this volume features key films, film commentaries, and contextual information about the period in which they were produced. By revealing the social, political, and cultural environments in which these films were created, this book reveals new insights into great directors like Alfred Hitchcock, Federico Fellini, Francis Ford Coppola, Martin Scorsese, Jane Campion, Barry Jenkins, Pedro Almodo var, and Bong Joon-ho and films such as Bonnie and Clyde, The Godfather, Moonlight, and Parasite. The book features lavish film stills, commentaries, and lively "In Focus" features with information about the social, stylistic, technical, political, and cultural events of each period. ...Show more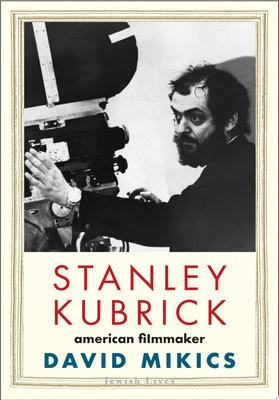 $34.95
AUD
Category: Film and Television | Series: Jewish Lives Ser.
When he made a movie Kubrick was obsessively focused because he had to find a solution to every problem. ... His movies are about mastery that fails. Perfectly controlled schemes get botched through human error or freak accidents, or hijacked by masculine rage. ... Stanley Kubrick asserted total control over his vision, demanding take after take and looking into every last detail. But he also had a sense of how to use chaos, and he clearly enjoyed the bumper car ride that is filmmaking. In his work Kubrick brought together order and madness, mastery and wild defiance, fulfilling a key dream of cinema, to show human energy at its most dangerous and exciting while also presenting a supremely organized world. Book jacket. ...Show more
$32.99
AUD
Category: Film and Television | Series: 101 Things I Learned Ser.
An illustrated, accessible introduction to filmmaking from a Hollywood screenwriter, producer, script consultant, and film school professor Bringing a film to life requires skills in storytelling, the visual arts, logistics, and more. This book presents many critical principles of filmmaking, including- . How to structure and pitch a screenplay . How to make visible the invisible, such as backstory, motivation, and inner psychology . Why it's best to keep your characters plunging into the unknown . The difference between plot, story, and theme . How to compose a frame visually . How to manage finances, schedules, set logistics, sound, and lighting . Why many films drag in Act 2, and what to do about it Written by an award-winning producer, screenwriter, and script consultant to major movie studios, 101 Things I Learned in Film School is an indispensable resource for students, screenwriters, filmmakers, animators, and anyone interested in the movie world. ...Show more