$65.00
AUD
Category: Art
William T. Cooper was one of the world's most esteemed bird painters. In his paintings, birds nibble at plump red berries, they rest on twisted vines and branches covered with lichen, and they clutch forest fruits and leaves in their claws. These botanical details, the backdrops to his bird portraits, a re the subject of this lavishly illustrated book written by his botanist wife, Wendy Cooper. For the bird lover, Bill's lush, full-colour paintings, many from private collections, are reproduced here, alongside Wendy's notes and Bill's diary entries about bird feeding habits. Wendy describes seeing King Parrots in the wet sclerophyll forest and rainforest at their home in Bungwahl, New South Wales, feeding on the juicy black berries of the Narrow-leaved Palm Lily (Cordyline stricta). The parrots were extracting the seeds and dropping the flesh. Over the course of a decade, Bill observed activity around an Umbrella Tree in their garden: 'Watched a female coloured riflebird feeding on the flowers of a Schefflera on the driveway. I'm convinced it was taking nectar as they do on the Thunbergia in the garden. It went from open flower to open flower'. For the nature lover, Wendy has included detailed botanical descriptions of each plant and personal notes about where a particular specimen was found. She takes the reader from rainforest to dry country, from swamps and beach forest to the jungles north of Australia. We learn that Maiden's Blush trees are forest giants with wonderful high-arching plank buttresses; that Bill had to shoot down a small stem from high up in the forest canopy to capture a fruit specimen; and that the tree's scientific name, Sloanea australis, honours physician, naturalist and collector Hans Sloane, whose private collection became the founding collection of the British Museum. Alongside Wendy's description is Bill's sketch of a Maiden's Blush buttress and a finished full-colour acrylic painting of Regent Bowerbirds perched on the tree's branches. For the budding illustrator or artist, Cooper's annotated sketches, studies and paintings of plants, as well as many of his finished bird illustrations, give a unique insight into his artistic process. The Botanical Art of William T. Cooper shows the flora of Australia and beyond in all its messy, imperfect glory. Readers will gain a new appreciation of Bill's works. They will see the thick mossy branches and veiny withered leaves of a Sovereignwood tree (Terminalia sericocarpa) even before the black and red Palm Cockatoos in a double-spread oil painting; note the way a bird clutches and nibbles at a large green gumnut on a Marri tree (Corymbia calophylla) in a colour plate of two Red-capped Parrots. This is a beautiful book to dip into and treasure. For those who purchased An Eye for Nature: The Life and Art of William T. Cooper, this will make an equally valuable addition to your library. William T. Cooper was one of the world's most esteemed bird painters. In his paintings, birds nibble at plump red berries, they rest on twisted vines and branches covered with lichen, and they clutch forest fruits and leaves in their claws. These botanical details, the backdrops to his bird portraits, are the subject of this lavishly illustrated book written by his botanist wife, Wendy Cooper. For the bird lover, Bill's lush, full-colour paintings, many from private collections, are reproduced here, alongside Wendy's notes and Bill's diary entries about bird feeding habits. Wendy describes seeing King Parrots in the wet sclerophyll forest and rainforest at their home in Bungwahl, New South Wales, feeding on the juicy black berries of the Narrow-leaved Palm Lily (Cordyline stricta). The parrots were extracting the seeds and dropping the flesh. Over the course of a decade, Bill observed activity around an Umbrella Tree in their garden: 'Watched a female coloured riflebird feeding on the flowers of a Schefflera on the driveway. I'm convinced it was taking nectar as they do on the Thunbergia in the garden. It went from open flower to open flower'. For the nature lover, Wendy has included detailed botanical descriptions of each plant and personal notes about where a particular specimen was found. She takes the reader from rainforest to dry country, from swamps and beach forest to the jungles north of Australia. We learn that Maiden's Blush trees are forest giants with wonderful high-arching plank buttresses; that Bill had to shoot down a small stem from high up in the forest canopy to capture a fruit specimen; and that the tree's scientific name, Sloanea australis, honours physician, naturalist and collector Hans Sloane, whose private collection became the founding collection of the British Museum. Alongside Wendy's description is Bill's sketch of a Maiden's Blush buttress and a finished full-colour acrylic painting of Regent Bowerbirds perched on the tree's branches. For the budding illustrator or artist, Cooper's annotated sketches, studies and paintings of plants, as well as many of his finished bird illustrations, give a unique insight into his artistic process. The Botanical Art of William T. Cooper shows the flora of Australia and beyond in all its messy, imperfect glory. Readers will gain a new appreciation of Bill's works. They will see the thick mossy branches and veiny withered leaves of a Sovereignwood tree (Terminalia sericocarpa) even before the black and red Palm Cockatoos in a double-spread oil painting; note the way a bird clutches and nibbles at a large green gumnut on a Marri tree (Corymbia calophylla) in a colour plate of two Red-capped Parrots. This is a beautiful book to dip into and treasure. For those who purchased An Eye for Nature: The Life and Art of William T. Cooper, this will make an equally valuable addition to your library.   ...Show more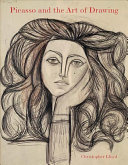 $51.95
AUD
Category: Art | Series: Modern Art Press Ser.
In this generously illustrated and lively book, Christopher Lloyd sets out and interprets the lifelong achievement of Picasso (1881-1973) as a draftsman. Although there have been many publications about his drawings that have tended to focus on particular periods of his career, this stunning volume spec ifically examines how drawing serves as the vital thread connecting all of Picasso's art, just as it also links his private world with his public persona of which he was becoming increasingly aware in his later years. Picasso and the Art of Drawing ultimately showcases how the basis of the titular artist's style as painter, sculptor, printmaker, and designer was manifestly achieved through drawing. ...Show more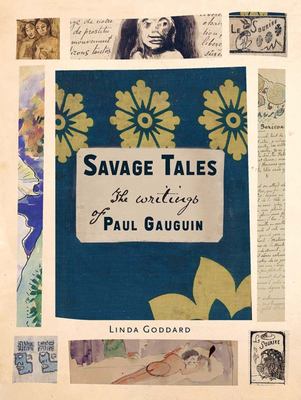 $61.95
AUD
Category: Art
An original study of Gauguin's writings, unfolding their central role in his artistic practice and negotiation of colonial identity As a French artist who lived in Polynesia, Paul Gauguin (1848-1903) occupies a crucial position in histories of European primitivism. This is the first book devoted to his wide-ranging literary output, which included journalism, travel writing, art criticism, and essays on aesthetics, religion, and politics. It analyzes his original manuscripts, some of which are richly illustrated, reinstating them as an integral component of his art. The seemingly haphazard, collage-like structure of Gauguin's manuscripts enabled him to evoke the "primitive" culture that he celebrated, while rejecting the style of establishment critics. Gauguin's writing was also a strategy for articulating a position on the margins of both the colonial and the indigenous communities in Polynesia; he sought to protect Polynesian society from "civilization" but remained implicated in the imperialist culture that he denounced. This critical analysis of his writings significantly enriches our understanding of the complexities of artistic encounters in the French colonial context. ...Show more
$49.99
AUD
Category: Artists
Vincent Van Gogh (1853-1890) is one of art history's greatest colourists. However, the first years of his career in Holland were above all influenced by the painters of the Barbizon and Hague schools, whose grey and gloomy palettes he emulated. It was only when he moved to Paris in early 1886 that his w ork began to gradually change. In the capital he studied the works of Delacroix his favourite artist but also old masters, impressionists and the avant-garde of the era. Van Gogh also drew inspiration from Japanese art, especially highly coloured engravings on wood that he started collecting. His palette gradually took on more colour under the influence of the chromatic theories he had already met in Holland, the meaning of which he now understood. In February 1888 Van Gogh set out for Arles, where he lived until early May 1889. Here his talent as a colourist flourished. The artist was fascinated by the light of the south and the intensity of colour he observed there. He combined all the sources of inspiration he had drew upon in Paris to create a very personal and expressive modern style. Following in Delacroixs footsteps, while drawing on Japanese art, he started using stark chromatic contrast along with a very dynamic brushstroke. Van Gogh hoped to form an artists community in Provence and Paul Gauguin joined him in Arles late October 1888. The pair worked together and influenced each other, but in late December their incompatible characters led to confrontation. Gauguin left, and Van Gogh's dream of an artists community was shattered. Mental illness led him to the asylum of Saint-Remy, where he developed a less contrasting style. His work ceased to express the radiant colours and light of the south that he had found in Arles. ...Show more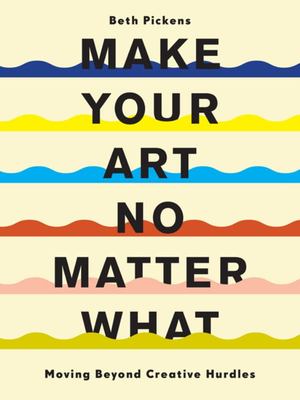 $28.00
AUD
Category: Art
The Artist's Way for the 21st century—from esteemed creative counselor Beth Pickens. If you are an artist, you need to make your art. That's not an overstatement—it's a fact; if you stop doing your creative work, your quality of life is diminished. But what do you do when life gets in the way? In this d own-to-earth handbook, experienced artist coach Beth Pickens offers practical advice for developing a lasting and meaningful artistic practice in the face of life's inevitable obstacles and distractions. This thoughtful volume suggests creative ways to address the challenges all artists must overcome—from making decisions about time, money, and education, to grappling with isolation, fear, and anxiety. No matter where you are in your art-making journey, this book will motivate and inspire you. Because not only do you need your art—the world needs it, too. • EXPERT ADVICE: Beth Pickens is an experienced and passionate arts advocate with extensive insight into working through creative obstacles. She has spent the last decade advising artists on everything from financial strategy to coping with grief. • PRACTICAL AND POSITIVE: This book is both a love letter to art and artists and a hands-on guide to approaching the thorniest problems those artists might face. Pickens offers a warm reminder that you are not alone, that what you do matters, and that someone out there wants you to succeed. • TIMELESS TOPIC: Like a trusted advisor, this book is an invaluable resource jam-packed with strategies for building a successful creative practice. From mixing business and friendship to marketing yourself on social media, this book can help. And it will—again and again. Perfect for: • Visual artists and makers • Writers, musicians, filmmakers, and other creatives • Art and design school graduates and grad-gift givers The Artist's Way for the 21st century – from esteemed creative counsellor Beth Pickens. ...Show more
$105.00
AUD
Category: Japan
Discover the exceptional artistry and rich traditions being kept alive by Japanese artisans in the twenty-first century. In an era where global interest in handmade, small-batch products is heightening as a response to mass production, Handmade in Japan takes a look inside the workshops of the country's artisans, revealing their endless pursuit of excellence, and what it means to dedicate one's life to the stewardship of irreplaceable cultural heritage. International readers with an appreciation for handmade processes using sustainable materials will find inspiration in the exploration of craft ecosystems, such as the harvesting of natural lacquer in Iwate. Likewise, those who admire skill and beauty will enjoy discovering the lengths these makers go to in ensuring every product is perfect. ...Show more
$59.99
AUD
Category: Art
World-renowned artist and textile designer Kaffe Fassett provides a window into his creative process, offering readers new patterns, new ideas, and new inspirationWith successes like Bold Blooms and Dreaming in Color, the latest book from Kaffe Fassett brings together all the best elements of his work a nd life. Kaffe Fassett in the Studio will offer an in-depth look at his work and where he finds inspiration, paying particular attention to his color work. He'll also showcase some of his greatest designs in the areas of needlework, patchwork, and knitting, as well as provide three to four new patterns in each of these areas. Lastly, Fassett will speak to his fabric design and painting processes. He remains an icon in the fashion and craft worlds. He partners with brands such as Coach and is regularly featured in the pages of Vogue. Fassett's brilliant use of color set his work apart from other artists, and any collection of his work is a must have among fans and beyond. ...Show more
$24.99
AUD
Category: Art - General | Series: Read This Ser.
Painting isn't as hard as it looks. And it's fun. Whether you're a total beginner or have been painting for years, this indispensable guide cuts through the jargon and provides clear, practical advice and tips to help develop your skills. Techniques and ideas are described and explained, inspiring you t o make your own great paintings. Addressing the fundamentals of painting with watercolour, oil and acrylic, the book encourages you to explore the limitless possibilities painting has to offer. Read This if You Want to Be Great at Painting is an accessible and jargon-free guide to painting, including watercolour, oil and acrylic. The book includes more than 40 examples of great paintings by masters and contemporary artists and simple diagrams and practical activities help you practice each technique. ...Show more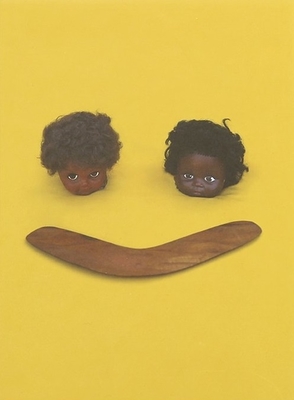 Destiny
by Destiny Deacon + Edited by Myles Russell-Cook
$69.95
AUD
Category: Artists
Australian artist Destiny Deacon, a Kuku and Erub/Mer (North-East Cape York and Torres Strait) woman, is known for having coined the term 'blak', in a reclaiming and recasting of a word with myriad connotations of colonialism and prejudice. Her work sits in the uncomfortable but compelling space between comedy and tragedy. Working across photography, video, printmaking, mixed media and installation, Deacon interrogates the way in which Aboriginal people have been, and continue to be, misrepresented within popular culture. This publication, edited by Myles Russell-Cook, Curator, Indigenous Art at the NGV and curator of the exhibition DESTINY, is the largest in-depth study of Deacon's practice ever to appear in book form. Through all-blak scholarship and images of Deacon's work spanning more than thirty years, we gain a strong sense of Deacon as artist and person, and of her enduring fascination with the human condition. ...Show more
$59.99
AUD
Category: Art
The Australian Impressionists are among the most loved figures of Australian art, and their work has long formed an imaginative backdrop to life in this country. She-Oak and Sunlight: Australian Impressionism offers diverse perspectives on this complex movement and the artists who participated in it, dr awing together the threads that comprise its multifaceted nature. This publication explores the importance of historical contexts, personal relationships, international influences, and the impact of place on the trajectory of Impressionism in Australia. Other art forms which intersected with Impressionism, including music and photography, are also considered in detail.With contributions by Anne Gray, Angela Hesson, Helen Ennis, Ann Galbally, Sophie Gerhard, Elizabeth Kertesz, Hannah Presley and MaryAnne Stevens, She-Oak and Sunlight: Australian Impressionism presents new scholarship on the movement's most celebrated figures, as well as many lesser-known artists. It features more than 200 works from collections around Australia, several of which have undergone transformative conservation treatments. ...Show more