$17.99
AUD
Category: Junior Fiction | Series: Dog Man
Dog Man and Petey face their biggest challenges yet in the tenth Dog Man book from worldwide bestselling author and illustrator Dav Pilkey.Dog Man is down on his luck, Petey confronts his not so purr-fect past, and Grampa is up to no good. The world is spinning out of control as new villains spill into town. Everything seems dark and full of despair. But hope is not lost. Can the incredible power of love save the day? Dav Pilkey's wildly popular Dog Man series appeals to readers of all ages and explores universally positive themes, including empathy, kindness, persistence, and the importance of doing good. ...Show more
$14.99
AUD
Category: Junior Fiction | Series: Awesome Friendly Kid
Scare yourself silly with Rowley Jefferson's Awesome Friendly Spooky Stories by Jeff Kinney, the #1 international bestselling author of Diary of a Wimpy Kid! Grab a flashlight, crawl under the covers, and dive into the twisted, unexpectedly hilarious world of Rowley Jefferson's imagination. You'll meet zombies, vampires, ghosts, and much more in these comically terrifying tales. Rowley's spooky stories might leave you laughing, but beware-you could end up sleeping with the lights on! And don't miss Rowley Jefferson's first two awesome friendly books, the instant #1 bestsellers Diary of an Awesome Friendly Kid- Rowley Jefferson's Journal and Rowley Jefferson's Awesome Friendly Adventure! ...Show more
$9.99
AUD
Category: Junior Fiction | Series: A Bear Grylls Adventure
The ninth in the fun new 12-book collectible series for young readers from survival expert and Chief Scout BEAR GRYLLS. A mysterious compass with a fifth direction transports a young boy to an extensive cave system filled with bats, treacherous drops and hidden dangers. Luckily, survival expert Bear Gry lls is on hand to guide him safely out, facing his fears and gaining in confidence along the way. Each book in this fun new 12-book series from BEAR GRYLLS follows a different child on the outdoor activity camp. Once they are given the magical compass, they meet the inspirational adventurer in an amazing place and learn new skills and facts they can take with them back to their real life. ...Show more
$9.99
AUD
Category: Junior Fiction | Series: A Bear Grylls Adventure
The third adventure in the brand-new 12-book collectible series for young readers from survival expert and Chief Scout BEAR GRYLLS. Omar is fiercely competitive and very impatient about anything that holds him back...especially other people. Activity camp is brilliant because he's the best at all the ch allenges, it's just so annoying that not all his teammates are as quick or brave or strong as he is. It would be much easier just to ditch them and go it alone. But when he's given a mysterious compass it transports him to a thick jungle that is impossible to get through quickly - he has to learn to move with the rhythm of the environment around him with the help of his guide, adventurer Bear Grylls. Can his time in the rainforest change his mind about what makes someone successful? And who will he give the compass to next? Each book in this fun 12-book series from BEAR GRYLLS follows a different child on the outdoor activity camp. Once they are given the magical compass, they meet the inspirational adventurer in an amazing place and learn new skills and facts they can take with them back to their real life. ...Show more
$14.99
AUD
Category: Junior Fiction | Series: Secret Seven
Solve the mystery with the Secret Seven - everyone's favourite detective club! These timeless stories are perfect for young fans of mystery, adventure or detective series. Also available in audiobook! It's their first adventure and the Secret Seven super-sleuths are already on the trail of a mystery! T he gang are dressed in disguise, following a lead to a spooky old house in the snow... Solve the mystery! Cover and inside illustrations are by the brilliant Tony Ross, illustrator of David Walliams's books. The story was first published in 1949. This edition features the classic text and comes with a Bonus Blyton section at the back with quizzes, puzzles and other bonus extras! Enid Blyton ®, The Secret Seven ® and Enid Blyton's signature are Registered Trademarks of Hodder and Stoughton Limited. No trademark or copyrighted material may be reproduced without the express written permission of the trademark and copyright owner. ...Show more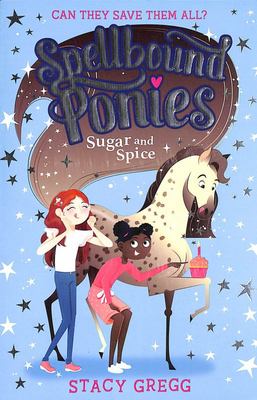 $12.99
AUD
Category: Junior Fiction | Series: Spellbound Ponies
Enchanting stories, taking the reader on magical pony adventures… Can they rescue ALL the ponies… The ponies of Pemberley Stables have been bound by magic and each of them are trapped in time. Can two brave girls help get them back? Prince the racehorse isn't as speedy as he used to be and his love of fine dining isn't helping matters. Can Olivia and Eliza help break the spell and get Prince working out again in time for the big race…   ...Show more
$12.99
AUD
Category: Junior Fiction | Series: Spellbound Ponies
Enchanting stories, taking the reader on magical pony adventures… Can they rescue ALL the ponies… The ponies of Pemberley Stables have been bound by magic and each of them are trapped in time. Can two brave girls help get them back? Bess the highway pony is very good at robbing the carriages and lov es life just the way it is. Can Olivia and Eliza help break the spell that is making Bess so naughty, and prove that crime really doesn't pay?   ...Show more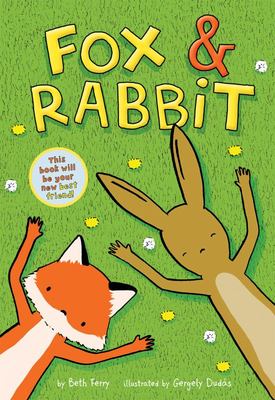 $11.99
AUD
Category: Junior Fiction | Series: Fox and Rabbit Ser.
A new, full-color graphic novel series for emerging readers about the simple magic of true friendship--now in paperback   Easygoing Fox and anxious Rabbit seem like total opposites. But, somehow, they make the perfect pair Whether searching for hidden treasure or planting a garden in their own backyar d, Fox and Rabbit find everyday magic at every turn. On this first adventure, the pair will discover some new favorite things like sunsets, dandelions, and cotton candy. And they'll face new fears like heights, swimming, and (poisonous ) frogs. Thankfully, there's nothing Fox and Rabbit can't do together ...Show more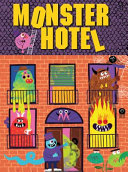 $21.99
AUD
Category: Junior Fiction | Series: Magma for Laurence King Ser.
Check into the Monster Hotel...if you DARE! Each room is occupied by a different fiendish but friendly creature. The 28 room cards can be moved around to create different configurations and stories. The cards come in a box that looks like the outside of a hotel. Kids will have hours of fun rearranging t he rooms and creating new monster scenarios. ...Show more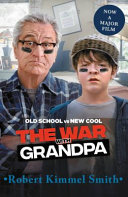 $14.99
AUD
Category: Junior Fiction
SOON TO BE A MAJOR MOTION PICTURE The hilarious story of a boy who leaps into battle when he's forced to share a room with his grandfather. Peter is thrilled that Grandpa is coming to live with his family. That is, until Grandpa moves right into Peter's room, forcing him upstairs. Peter loves his gran dpa but wants his room back. He has no choice but to declare war With the help of his friends, Peter devises outrageous plans to make Grandpa surrender the room. But Grandpa is tougher than he looks. Rather than give in, Grandpa plans to get even. They used to be such great pals. Has their war gone too far? WINNER OF TEN STATE READING AWARDSAN IRA-CBC CHILDREN'S CHOICE ...Show more
Tashi Lost in the City #11
by Anna Fienberg; Barbara Fienberg; Kim Gamble (Illustrator)
$11.99
AUD
Category: Junior Fiction | Series: Tashi Ser.
Adventurous little Tashi braves the perils of the big city when he and Grandma find themselves lost and far from their village in the 11th installment in the well-established Tashi series. Young Tashi fans will cheer for their hero as he takes on a one-eyed kidnapper, bungling brigands, and other perils in the bustling marketplace. Along with the tales of derring-do, Tashi adventures are filled with themes of bravery, ingenuity, and loyalty. ...Show more
$12.99
AUD
Category: Junior Fiction | Series: What Zola Did
Zola loves living on Boomerang Street with her mum and her nonna. Every day of the week is an adventure. But Zola has a problem. No matter how much she tries, she can't keep out of trouble. Like on Thursday, when she and the gang form a band and upset their cranky neighbour, Mr Walton . . . Collect all seven stories in the series - one for every day of the week! A wonderful series celebrating community, sustainability, diversity and family. Fun, heartwarming stories full of humour and feeling, sure to charm and engage newly independent young readers. 'Highly recommended . . . Full of humour and brimming with the close ties of family, and . . . community, children will love reading of Zola and her life.' Fran Knight ...Show more